Personal Injury Attorney Belleview
Taking a stand for injury victims in Central Florida
Chris Doty is a personal injury attorney serving Belleview, Florida and the surrounding areas. Accidents are unfortunately a reality of life and many times innocent people are injured and negatively affected due to the negligence or wrongful behavior of others. If this has happened to you, a family member or loved one, time is of the essence. Delaying the retention of an attorney can lead to a loss of your ability to receive damages and cause you to lose your right to justice. If you have been injured in a vehicular accident, on someone else's property, or through the irresponsible or wrongful actions of another, you need to hire an experienced attorney.
Christopher Alan Doty, PA will provide you the kind of responsive and aggressive legal representation to assure you receive favorable compensation for medical costs, and other financial burdens imposed on you by the actions of another. I can assist you in finding highly skilled and qualified physicians to treat your injuries regardless of where you are located in the Central Florida area.
If your case involves property loss, personal injury or death, I will strive for the maximum level of recovery possible. I also help families whose loved ones have incurred a catastrophic injury or death from an accident. When you entrust me with your property loss or personal injury case you will never pay any fees or costs unless there is a recovery. So if you need a personal injury attorney in Belleview, call or contact our offices today.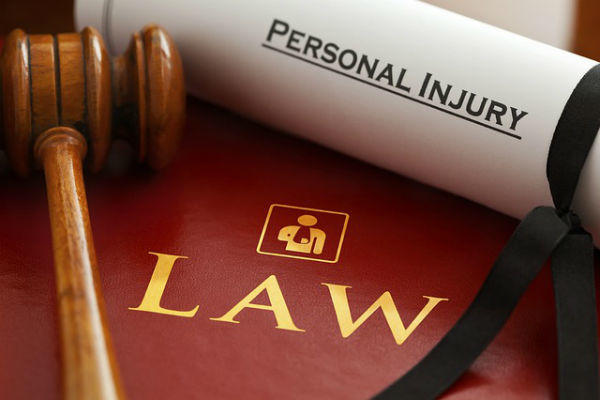 "No fees or costs unless we recover"
I handle a wide range of personal injury cases related to:
Personal Injury
Wrongful Death
Serious Injuries
Trucking Accidents
Slip and Falls
Medical Malpractice
Dog Bites
Assault/Battery
General Civil Torts
Insurance Disputes
I understand the meaning of service and demand justice…
My clients appreciate the level of personal attention I provide in their representation. As a former Marine, I understand the meaning of the word service, and will provide an aggressive, results-driven approach to your specific case. Regardless of your legal matter, I understand the anxiety and stress that any legal issue can cause my clients. That's why I never hesitate to represent your case with the level of intensity that it deserves as the opposition and the situation requires. Whether your legal matter involves strenuous and vigorous negotiation, mediation, or aggressive representation at trial, The Law Offices of Christopher A. Doty will produce the results you deserve.
Why Choose Me?
In a word, COMMITMENT. I return every call or email within 24 hours. My goal is always to exceed your expectations. That's why so many of my newer clients are referrals. After working with me, you'll understand why I say, "I will change the way you think about attorneys".
The rationale is simple. I produce positive results and outcomes for my clients. I strive to achieve the maximum compensation possible for my clients as well as assisting them with:
All Current & Future Medical Expenses
Lost Wages from an Inability to Work
Property Damage
Permanent Disability
Pain & Suffering
Other Financial Losses or Damages
And Much More!
So, if you've been injured, I have the skill and the determination to achieve a positive outcomes for your case. I pride myself in making a meaningful difference in my clients lives.
We offer payment options and military discounts
As a former Marine, it is my honor to continue to protect your rights. I truly believe that regardless of the circumstances, everyone deserves the right to the highest level of personal attention, advocacy, and legal representation.
I meet personally with all prospective clients. If you are in need of legal services, call or contact us today to schedule your free consultation.
See What Our Clients are Saying

Christopher Doty helped our family when we needed it most! Grateful for his hard work.

Takes care of their people! Grateful for Christopher and his team.
Let Us Know How We Can Help You
The Law Offices of Christopher Alan Doty, P.A.
proudly offers services in the following areas:
The Villages
Lady Lake
Weirsdale
Top of the World
Candler Hills
Homosassa Springs
Hernando
Citrus Hills
Jacksonville