Traffic Attorney
Don't let a traffic ticket put you at risk!
Attorney Christopher A Doty is a traffic attorney serving Ocala and all of Central Florida. If you've been issued with a moving violation or other traffic offense, it makes sense to consult with an experienced attorney before paying the ticket. Most drivers are unaware that paying the ticket outright is the same as pleading guilty to the charge.  This comes with negative repercussions, such as points on your driving record.  Acquiring these points can lead to a number of negative outcomes.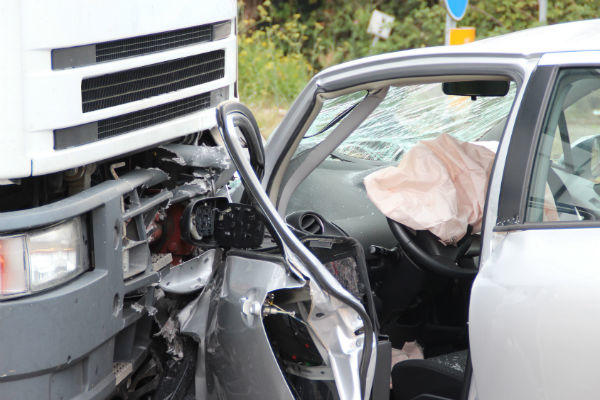 What are the Negative Outcomes of Paying a Ticket without Consulting an Attorney?
-You may see your insurance rates increased
-If you have a history of tickets, you could be labeled a habitual traffic offender
-It could lead to the eventual suspension of your license
We recommend that you not pay the ticket and plead not guilty.  Any traffic ticket can be contested. Contesting your traffic ticket can lead to positive outcomes such as:
The ticket can be completely dismissed with no negative repercussions
Your traffic fine may be reduced
The court may agree to withhold judgement
No points will be added to your driving record
What are My Options?
When you receive a traffic ticket you could just pay the fine, but as mentioned above this will result in points on your driving record and your insurance rates may go up. Depending on the traffic violation, you can elect to attend driving school.  By completing this 4-hour course you will not receive points on your driving record. Some traffic tickets carry a mandatory court appearance, so this isn't always an option. In addition, driving school is only an option 5 times in your life and only once in a 12-month period.  Or you can choose to fight your ticket by retaining an experience traffic attorney. If you feel you need experienced representation, call or contact the Law Office of Attorney Christopher A Doty.  As a former United States Marine, it is my honor to continue to serve and protect your rights. I look forward to meeting with you and discussing your traffic case.
See What Our Clients are Saying

Christopher Doty helped our family when we needed it most! Grateful for his hard work.

Takes care of their people! Grateful for Christopher and his team.
Let Us Know How We Can Help You
The Law Offices of Christopher Alan Doty, P.A.
proudly offers services in the following areas:
Ocala
Dunnellon
Summerfield
McIntosh
Marion Oaks
Inverness
Beverly HIlls
Sugarmill Woods
Orlando
Belleview
Silver Springs
Oxford
Reddick
Fort McCoy
Crystal River
Lecanto
Black Diamond
Tampa
The Villages
Lady Lake
Weirsdale
Top of the World
Candler Hills
Homsassa Springs
Hernando
Citrus Hills
Jacksonville