Allegations of Child Abuse/DCF Attorney
Have You Been Falsely Accused of Child Abuse?
Attorney Christopher Doty understands how devastating an allegation of child abuse or neglect can be to a parent, grandparent, or guardian.  Often these allegations arise during a divorce. And one side is willing to gain a favorable outcome by making false allegations.  For this reason, being accused of sexual misconduct with a minor or other allegations of abuse can have long lasting implications.  For instance, it can cause irreparable damage to a person's reputation and self-esteem. Moreover, it can cause relationships with family member, friends, and employers to be permanently damaged.
The Consequences of Allegations of Child Abuse or Neglect
The Department of Children and Families takes any allegation of child abuse very seriously.  For this reason, allegations will lead to an investigation by DCF.  At this point the accused may have to leave the primary residence and be separated from the child or children. And, because of the accusations, the accused may now face some or all of these issues:
Loss of contact with the child or children
Restraining Order
The possibility of arrest
Future custody or visitation placed in jeopardy
Loss of employment
Possible arrest
Forced to leave the family home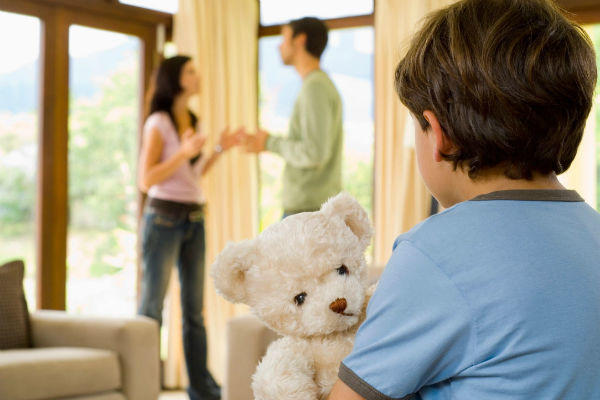 The Law Offices of Christopher Alan Doty, P.A. offers a variety of domestic and family law services in Marion County and all surrounding areas.
How Can You Defend Yourself from a False Allegation of Child Abuse?
Successfully defending an allegation of child abuse can be a difficult task.  Namely, it takes an experienced attorney who understands the system and how DCF functions.  It's perfectly normal for an accused to feel betrayed, or angry.  And maintaining a level head can be difficult.  However, it's critical in this situation for the accused to remain as calm as possible.  In addition, you must follow and obey all aspects of a court order.  At this point the accused should break off all contact with their accuser, and if they are contacted by that accuser, keep a written record of all attempts.  Also, in the time between being accused and your court date, identify family or friends who can vouch for your character and fitness to be a parent.
It's always important to note that judges will always put the interests of the child or children first.  But they also don't want to waste court time on false allegations.  DCF understands that as well and see many instances of false allegations that when revealed will hurt the accuser.  Attorney Chris Doty will aggressively defend your reputation.  If you've been falsely accused of child abuse, call or contact our offices today to schedule your free consultation.
The Law Offices of Chris Doty also provide legal services for the following:
Divorce
Uncontested Divorce
Post-Divorce Issues
Alimony
Legal Separation
Paternity Issues
Visitation
Civil/Domestic Violence Injunction
Relative or Stepparent Adoption
Military Divorce
See What Our Clients are Saying

Chris did a great job of guiding me through tough process under hostile conditions. He was there for me every step of the way and helped me to get a very fair settlement when all was said and done.

Christopher Doty helped our family when we needed it most! Grateful for his hard work.
Let Us Know How We Can Help You
The Law Offices of Christopher Alan Doty, P.A.
proudly offers services in the following areas:
Ocala
Dunnellon
Summerfield
McIntosh
Marion Oaks
Inverness
Beverly HIlls
Sugarmill Woods
Orlando
Belleview
Silver Springs
Oxford
Reddick
Fort McCoy
Crystal River
Lecanto
Black Diamond
Tampa
The Villages
Lady Lake
Weirsdale
Top of the World
Candler Hills
Homosassa Springs
Hernando
Citrus Hills
Jacksonville