Child Custody Attorney Lecanto
What are the Guidelines for Child Custody in Florida?
Chris Doty is a child custody attorney serving Lecanto, Florida and the surrounding area. Many marriages unfortunately end in divorce. And while divorce may end the marriage, it doesn't end the responsibilities of parents with respect to a child or children. If you have children and your marriage has reached the point where the differences between yourself and your spouse cannot be resolved, you will need the services of an experienced child custody attorney. Christopher Doty has been providing divorce and child custody representation in Ocala and the surrounding area since 2004. At the Law Offices of Christopher Doty, P.A. my mission statement is, "FIGHTING 4 FAMILIES," which is exactly what I do. No matter what the situation, I will fight for you and all that you are entitled to under the law. I will handle your case with the utmost respect and integrity, while making sure that your rights are protected and exercised at the least possible cost for you and your family. So if you are in need of a child custody attorney in Lecanto, call or contact the offices of Chris Doty to schedule a free consultation.
When can a child determine their own custody or visitation status in Florida?
Florida law states that once a child turns 18, they can determine which parent may have custody.  This can happen when the child is younger if compelling evidence convinces the court that the child would be better suited living with the other parent.
The Law Offices of Christopher Alan Doty, P.A. offers a variety of domestic and family law services in Marion County and all surrounding areas.
What are the Child Custody Rules in Florida?
Know the Basics of Florida Child Custody Law
Every state is different when it comes to child custody issues. In Florida, the state specifies that the child or children's biological parents make all the important decisions about the following:
Which school the child or children will attend
What religion the child or children will be raised under
All extracurricular activities of the child or children
The doctor(s) they will see
And most importantly, where the child or children will live
What is Shared Responsibility?
In Florida, it's important to understand that both parents are encouraged to take an active role in the lives of their children, even after divorce. Ideally, both parents will agree to the terms of this joint responsibility. The purpose is to provide the siblings with the best possible environment, emotionally, and financially, with strong family support. Conditions that could affect joint custody and limit or deny access to one or more parents are:
Has a parent been convicted of a 3rd degree felony or greater involving domestic violence?
Is there a history of alcohol or drug abuse?
Is there a history of child molestation or child sexual abuse?
What is the financial ability of either parent to care for the wellbeing of the child or children?
Is there a history of mental illness?
Final judgement will come down to what is in the best interests of the child or children. Because this can be so subjective, every case is different. That is why you need the experience of a proven child custody attorney like Chris Doty.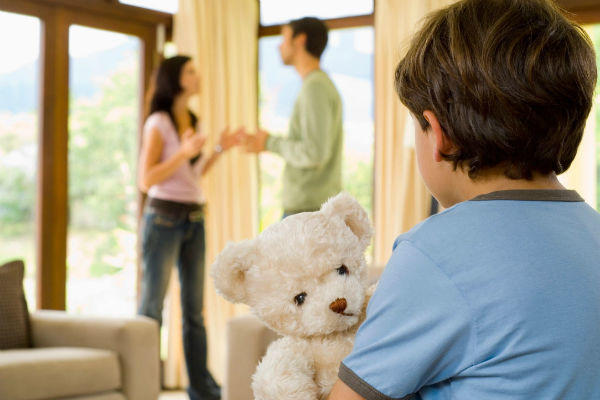 Is it Possible to be Awarded Sole Custody or Responsibility?
In some instances, courts may award one parent sole responsibility. Depending on the case, this sole custody could involve visitation, or it could be denied. Courts would have to believe it's in the best interests of the siblings to deny access to one or both parents. Because siblings may have many years before they are considered competent to choose themselves, child custody determinations are always subject to change. The circumstances of either parent may change. For example, the relocation of one of the parents can have a profound effect on custody. Would moving the child away from the other parent be in the sibling's best interests? Child custody is an emotional issue that can have far reaching consequences. Having the services of an experienced child custody attorney like Chris Doty is important to achieving the outcome you deserve.
The Law Offices of Chris Doty also provide legal services for the following:
Divorce
Uncontested Divorce
Post-Divorce Issues
Alimony
Legal Separation
Paternity Issues
Visitation
Civil/Domestic Violence Injunction
Relative or Stepparent Adoption
Military Divorce
Why should you consult with Christopher Alan Doty, a dedicated family law attorney?
Every child support case is unique in some ways. Florida law allows for you and your spouse to reach fair agreements that would meet the standards of Florida courts. While we can represent you in the traditional sense, we can also assist in a mediated settlement and can work towards this end with your spouse's attorney. If your case is contested, I will provide you with skilled representation to protect your rights.
I take pride in looking after the needs of people in Central Florida. Hiring a professional and well-prepared family law attorney is a crucial decision on the outcome of your future and the future of your family. I have helped clients and families across Central Florida and I can proudly say that I have exceeded my client's expectations on all levels. I offer personalized service and have made it my mission to "FIGHT 4 FAMILIES" throughout Ocala, FL and surrounding areas. As a former United States Marine, it is my honor to continue to serve and protect your rights. I look forward to meeting with you and discussing your case.
Sincerely,
Christopher Alan Doty, Esq.

Chris has excellent patience along with awesome analytical skills on understanding everyone's individual unique situation. Chris is very professional with proven quality work. I highly recommend Chris for any legal advice or case scenario's.
The Law Offices of Christopher Alan Doty, P.A.
proudly offers services in the following areas:
Ocala
Dunnellon
Summerfield
McIntosh
Marion Oaks
Inverness
Beverly HIlls
Sugarmill Woods
Orlando
Belleview
Silver Springs
Oxford
Reddick
Fort McCoy
Crystal River
Lecanto
Black Diamond
Tampa
The Villages
Lady Lake
Weirsdale
Top of the World
Candler Hills
Homosassa Springs
Hernando
Citrus Hills
Jacksonville